Minimalist Mechanical Wallet Top Tech November 2017 – Updato – Hamza Kalaji | MANI WONDERS | OFFICIAL SITE | Mechanical Luxury Gadgets
BLOG
Minimalist Mechanical Wallet
Hamza Baig
November 5th, 2017
Here is a showcase of my favorite tech gadget, this premium pop-up wallet from Mani Wonders. Their obsessive approach to replace bulky wallets with a newly introduced sleek, minimalist, multi-functional wallet. Cascade Wallet allows to conveniently carrying access up to seven financial credit cards in an elegant fashion.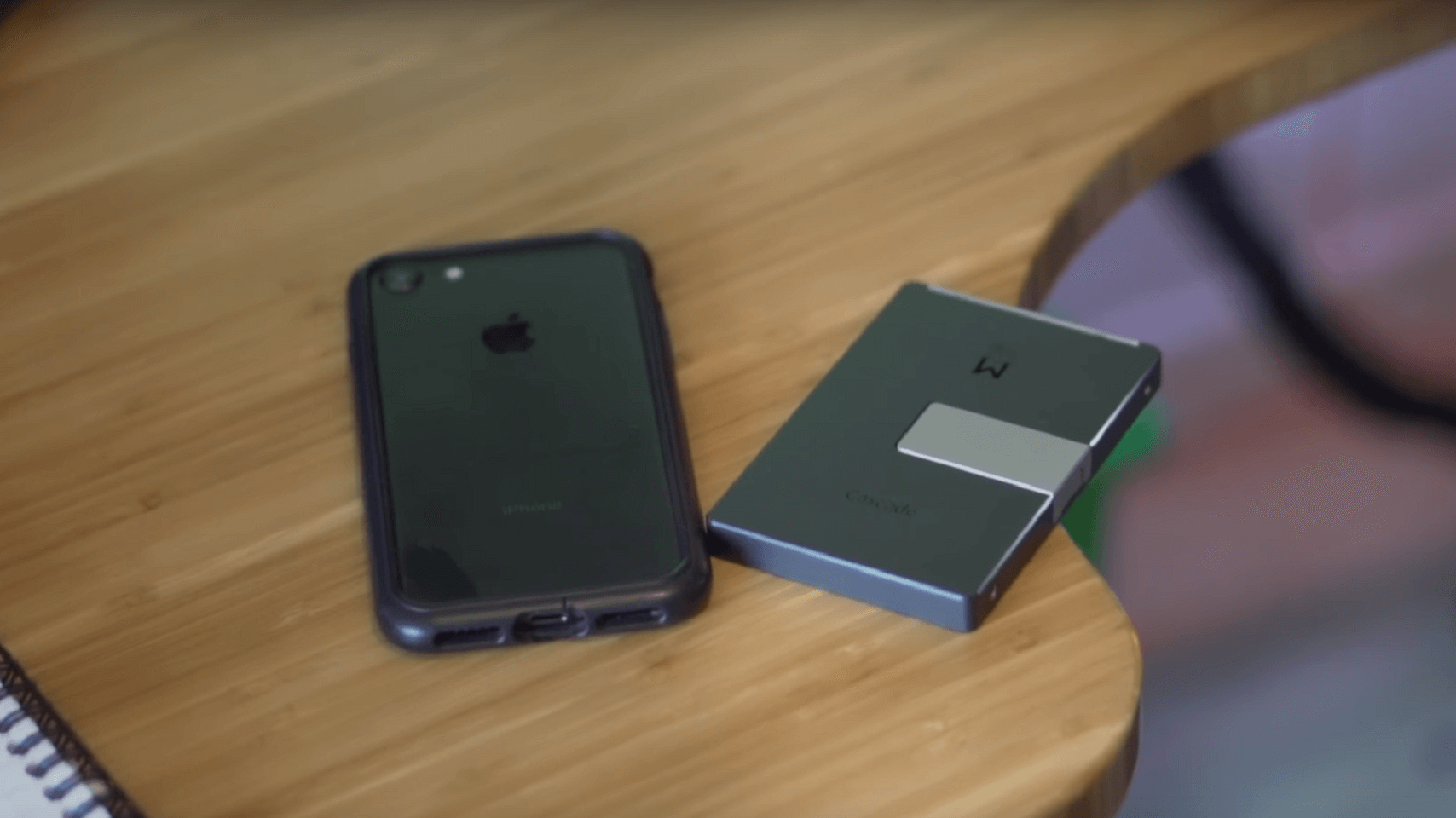 The concept is very intuitive – open up the flap, slide the side button and the cards spring up for easy access. Once the payment is made, slide the card back into the compartment, slide down the side button, and toggle the top door close. This is a simple but powerful product. I really like what it does! I hate carrying around bulky bi-fold wallets. Thus, this solves the bulging heavy pockets and attracting unnecessary attention.
Most importantly, Cascade Wallet provides RFID protection and avoid unwanted identity and financial theft. Moreover, this RFID smart wallet comes with a built in money clip. Simply lift up and insert your notes, cash, business cards and receipts for quick and easy access.
Cascade wallet is designed from a single piece of aluminium offering a sleek and minimal look. This aluminum wallet is manufactured with high quality; feels sturdy; silver accents and subtle branding adds a class of touch.
In addition, carry around more rewards cards, cash, coins and receipts with an attachable top grain leather cover. The leather cover is attached by connecting the two male and female ports. The leather cover connects and seamlessly wraps around the cascade wallet while keeping the same frame of the portfolio. It looks awesome. Finally, this minimalist wallet fits in your pocket and you will not even notice it there.